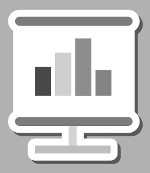 Custom Websites
• Development & Design
• Hosting & Maintenance
• Graphic Design and Logos
• Website Maintenance
• Networking
• Hardware Repairs/ Upgrades
• Website Maintenance Training

New a New Website?

Whether your goals include providing service, products, or information, training, or marketing, everyone uses the internet to help them choose the company they are going to buy from.

JurgensIS can design your logo, your website, and your marketing plan.
Once your website is up and running we can provide site maintenance and updates.

If you have an existing website and want to freshen-up your image,
JurgensIS is an affordable option.

Let us help you, we'll develop the website of your dreams.

JurgensIS can help you find the right solution.