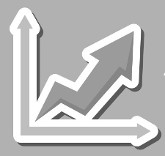 ECommerce

• Shopping Cart Integration
• Payment Gateway Integration
• Shipping Systems Integration
• Internet Marketing
• Social Media Marketing
Need an eCommerce Website?

Whether is is an out-of-the-box solution, or a custom-made website you need,
we can help you answer the important questions and save time & money.

What do you want to sell?
How do you want to sell it?
How do you want to ship it?
Inventory control, what do you need?
Sales Tax Collection?
Sales Reports?
How do you want your customers to pay?
How do you plan to market your site?
How will you use your customer database?
Jurgens IS can help you find the right solution for all you needs.