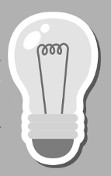 Custom Programming
• Anti-Virus/Spyware/Adware
- maintenance, & infection removal
• Windows OS Configuration
- maintenance & repair
• Automatic offsite backups
Want Custom Programming?

Custom programming is not always necessary, but when it is....call JurgensIS.
We can help you build the specialty options you desire. Survey's, training programs, ebook formatting, and video clips are great additions to your web pressence.

Integrate marketing campaigns, newsletter & email lists, shipping systems, and inventory controls with your website. Sell downloadable products along with services with progressive after-the-sale customer interactions.

Consultant Services
We provide website maintenance and we can ensure that your systems
anti-virus/spyware/adware are current and comprehensive. Computer infection removal and email maintenance is included. And when you invest in new equipment we can assist you in configuring your system.

Automatic offsite back-up is provided to all our customers.

Jurgens IS can help you find the right solution for all you needs.